Coffeebar – Get the Grind on The Perfect Cup of Joe in Tahoe
August 22, 2012
You've arrived at Constellation Residences, your home away from home.  Clear blue skies and crisp mountain air greet your day. Life is good. The only thing that could add to the morning perfection is an eye opening brew or hand-made espresso drink that suits your style.  So if you find yourself in need of a unique morning drink to greet your day or a little afternoon pick-me-up latte art, look no farther than Coffeebar, just minutes away in downtown Truckee.
Located on a quiet side street of the main thoroughfare, Coffeebar is an Italian coffee shop serving organic coffee and espresso, pastries, panini sandwiches, freshly made gelato, handmade European crepes, organic loose leaf tea and chai, Italian sodas and more.
Grab a drink and run or stay for awhile; it's up to you.  Coffeebar offers a relaxing setting and conversation environment for you to savor your drink, spend time with family or new friends and then head out to all that Tahoe has to offer.  Need to get some work done away from the crew? The space is loaded with outlets and free wifi.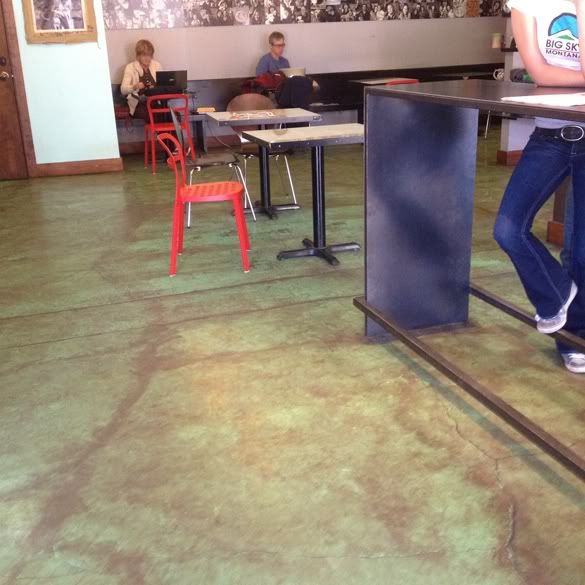 The independent coffee house has become a local community gathering spot, where people can come together to share, chat, connect, relax, work and embrace life; all while enjoying the simple pleasure of a cup of coffee. They say coffee is the new wine. Increasingly, specialty roasters are working directly with coffee growers around the world to produce coffees as varied in taste as wines. Picky palate? Coffeebar does not disappoint.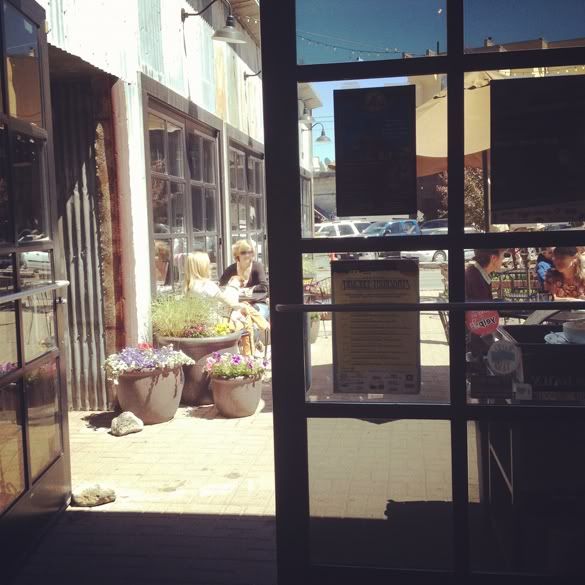 Locals and travelers agree – Coffeebar is an amazing caffeinated experience as their Yelp reviews attest :
OK, so I'm a terrible coffee snob ... coffee is as nuanced as a fine wine ...this place is 10/10 for espresso. I love this place. Like LOVE. I like a good, rich pour, and coffeebar doesn't disappoint. Love the outdoor seating and the baked goods are all oh-so-yummy (hello, ricotta scones). Best coffee in Truckee. – Emily R.
Best cup of joe in town.  Chai latte's done right.  None of the pre-packaged chai mix here!  Pick the type of chai tea you want (my favorite is rooibos) and perfection will soon be yours.  Alternative milk choices are soy, rice or almond.  Most folks aren't on the almond bandwagon yet, so thank you Coffeebar!  (It would be awesome to have hemp, flax or coconut - hint, hint).  The latte art is superb! – N.L.
What do we recommend? Try the ricotta scones – and the strudel is a must! An iced coconut almond chai latte really hits the spot on a warm summer day. Psst…they do have gluten free goodies too.
To learn more, check out Coffeebar's site or Facebook page.
Now Selling Whole Ownership Residences
When you're ready for the perfect blend of luxury and adventure, this is the place. Beautifully appointed. Fully furnished. Directly attached to The Ritz-Carlton, Lake Tahoe resort with access to world class amenities: spa, pools, fitness, fine dining and more. And, just an open door away from slopes, lifts and gondola for ultimate ski-in/ski-out living.
Sales Gallery Open Daily 9-6 13051 Ritz-Carlton Highlands Dr. Truckee, California 96161 530.582.6077 Info@ConstellationAtNorthstar.com
Get social with us! Join Constellation Residences on Facebook and Twitter.
Stay a while. There's no better way to sample full ownership.
Did you know? Constellation Residences offers lodging, as a mid-mountain vacation destination. To inquire about lodging rates and availability please use the booking widget on the right of our website, or contact us at lodging@constellationatnorthstar.com or 530-214-0660. For special lodging packages and rates, click here.